Love is a Decision?
Last Updated on Thursday, 6 May 2010 12:21
Written by Delaine Allen
Monday, 3 May 2010 02:12

---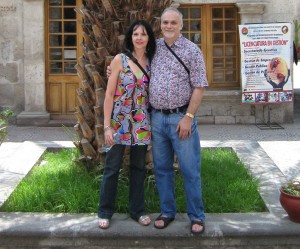 We've heard the sermons: "Love is a decision". Really?
Is that the kind of love we experience from God? Okay, I'll love you if I have to. Just stay out of my face because I really don't like you very much. Aloof.
Treating someone else with love, especially if they are difficult, may begin with a decision, but that's not what love IS. It can't remain in the place of being merely a decision. It's not agape unless it's like God: kind, gracious, warm, compassion, free, and showing favor because of the very desire to do so. Tall order? Of course; it requires allowing the law of the Spirit of life in Christ Jesus to have full reign. Christ in us, the hope of glory.
To profess a "decision" to walk in love or to forgive, while remaining aloof reveals a little nasty-nugget of selfishness in the core of the being. Reserving ourselves for ourselves. Not at all like the Lord who gives Himself to us freely.
What we initiate with a decision, we must allow to flow in fulness.